Kenwood PMR446 Default Settings
Kenwood radios TK361, TK3301, TK3201, TK3301 and TK3401D come from the factory with these setting pre-programmed. You will certainly hear other users when using these settings so changing them is recommended.
Radios supplied by Wildtalk will have been shipped to differ on some channels. If you are a wildtalk customer please contact us for your particular radio settings.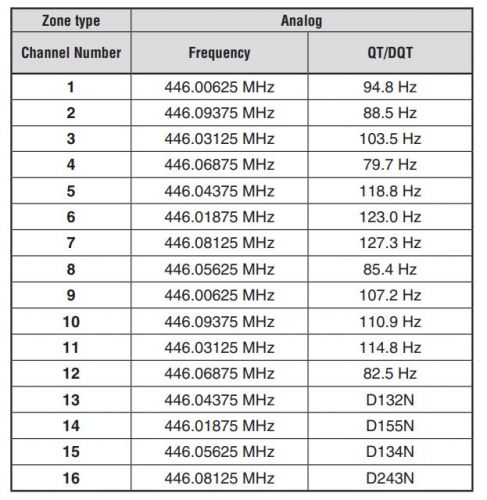 Digital Settings on some TK3401D radios only.